The very meaninglessness of life forces man
to create his own meaning.
If it can be written r thought, it can be filmed..
(Stanley Kubrick)
History
We are a team of experienced directors, cinematographers, graphic artists, writers and editors, whose common aim is to bring your most complex dreams to life. Our core business is:
– Medium-High budgeted Ads & Movies
– Documentaries
– TV serials
– Music Videos
We create no limits experiences for our audience by building "ad hoc" medium/large-scale commercials and advertising campaigns for our top-rated Clients or short promotional videos for startup companies With high-level professionalism and integrity to every project, we care at 360 degrees from your initial idea to development, then shooting and post-production. We handle our work with transparency and precision
Creative Production Services
Documentaries
Fiction & Shorts Movies
Music Videos
Screenwriting
Commercials
Corporate
Events (Multicam)
Aerial Films
Video Stock
We work with brands we believe in.
Our Team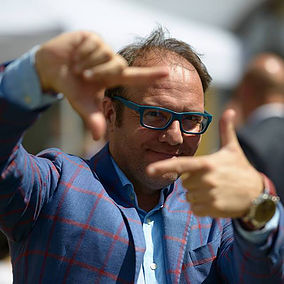 Emanuele Ruggiero
Director & Cinematographer
Emanuele Ruggiero, born in Milan, Italy, working for 25 years in the Show Biz with great experience in the direction of tv formats, music videos, documentaries and film productions. Lighting cameraman for The Survivors of the Shoah Visual History Foundation Institute by Steven Spielberg, 1st Assistant director at the Piccolo Teatro in Milan for a decade (with Strehler, Ronconi and others) and 11 years in the directing crew of the most famous italian national TV serial named "100 Vetrine".
His fictional debut with the short comedy "Never so close" in 2010, earned him various participations in Short Film Festivals in Italy and abroad, winning several awards. He Founded Kinovision in Italy in 2005.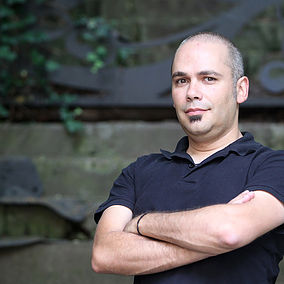 António Pedro nobre
Director & Screenwriter
Born in Lisbon, Portugal. Gratuated as a screenwriter at the former Arte Seis TV and Film Academy, under supervision of Rui Veiga and star screenwriter Rui Vilhena. Official documentarist for festivals Colours of Ostrava (2007 – 15), Setkání kytaristů (2006 – 15 and 17), New Music days (2009), Ostrava Jazz Open (2008 – 13), Irish Cultural Festival (2011), Letní shakespearovské slavnosti Ostrava (2012), Festival Banát (2014 -17), Crazy Fest (2017) and also for the cultural institutions Janačková Konzervatoř (2011-12), Pas De Theatre/Cooltour Ostrava (2012) and the National Moravian Silesian Theater (2012-13).Written and directed also music videos for several artists asFernando Saunders (USA), Mike Terrana (USA),etc.
Alberto Cerri
Production & Screenplay Writer / Consultant
Alberto Cerri was born in Ivrea in 1977, graduated in History and Critics of Cinema in Turin. Then, followed a Direction and Screenplay master course in Rome. Worked as a broadcast cameraman and video tech for a few different agencies and international services. He's got a Documentary Movie master and a Creative Production / Commissioning Editors master. He's been working in the Production Dept for many national italian movies and fiction. Worked in Centovetrine (an italian National Channel soap opera) as a 1st Assistant Director, for 5 years. He's also a former musician in a progressive band and a blues band, as guitar and tenor sax player. He's been traveling worldwide working on cruise ships as broadcast TV responsible.